About AmeriSci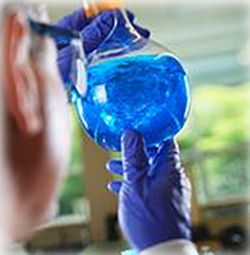 Since 1988, AmeriSci has provided analytical testing for environmental professionals throughout the country. We offer a comprehensive of range of solutions, which primarily consists of the testing of mold, bacteria, asbestos and lead.
Our steady and continued growth during the past decade has given us the insight and experience necessary to achieve our company goal of profitable growth because we are:
Efficient With Our Lab Systems And Programs
Knowledgeable In The Business of Science & The Science of Business
Committed To Our Loyal, Long Term Business Partners-Our Customers
The laboratory facilities at AmeriSci includes instrumentations and computer management systems that provide an efficient means to comply with the methods and protocols of the Environmental Protection Agency (EPA), American Public Health Association (APHA), National Institute of Standards and Technology (NIST), National Voluntary Laboratory Accreditation Program (NVLAP), National Environmental Laboratory Accreditation Program (NELAP), American Hygiene Association Laboratory Accreditation Program (AIHA-LAP, LLC), National Institute for Occupational Safety and Health (NIOSH), American Society for Testing and Materials (ASTM)
Our knowledgeable and experienced technical staff consists of geologists, geochemists, mineralogists, chemists, biologists, microbiologists and environmental scientists with specialized training and experience in the analyses we provide to our customers. Our staff recognizes the importance of our clients and the need to always provide high quality service in a responsive and professional manner.
The Commitment and high regard for our customers is an attitude understood and practiced by all employees at AmeriSci. Our entire staff is empowered with the resources, instrumentation and training that allows us to always put the customers' needs first so we can continue to strive towards providing the best customer service in the industry.
Services Offered
Making the world's environments safer.
AmeriSci is proud to serve the environmental industry, and playing a part in ensuring safer and healthier living environments for all people. Our accurate and consistent results helps to ensure that indoor or outdoor environments are not hazardous to health for workers, residents, and the general public. At AmeriSci, we are dedicated to providing the best, most thorough testing services available today.
Send in your samples for Asbestos, Lead, Mold, or Water testing today. We'll provide results in a timely and reliable manner. For more information, contact AmeriSci.